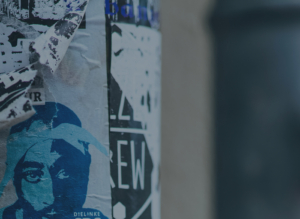 1. Launch a new campaign
Maybe you don't need a brand overhaul, you just need a fresh message. Launching a new campaign can breathe new life in your brand without changing who you are at your core. This can be a great opportunity to internally and externally reconnect and re-communicate the core values of your organization. Get creative and give people something to talk about. If the roots are healthy — don't cut down the tree.
2. Audit your content
Is your brand's voice getting lost in the sauce? This might be a good time to audit themes that don't necessarily support where your brand is headed next. Streamlining your messaging can effectively create brand consistency — without the price tag of a full rebrand.
3. Have a conversation with your customers
Maybe you're feeling a little lost because you haven't heard from your customers in awhile. Remember — communication is a two-way street. It's never been easier to create ongoing dialogue with your target audience than right now. Engagement = equity. Hop on your social channels and actually read what people are saying about you. Chime in with meaningful contributions that exhibit your brand's values, humor, and human side. Changing a logo won't mean much if your audience feels like you aren't listening anyway.
4. You are not your brand
Listen, we know that some of the most captivating brands are spearheaded and driven by individuals. However, this can get dicey if there isn't enough clarity on where the leader stops and the brand begins. Feeling aligned to your organization's brand on a personal level is a beautiful thing — providing that brand is a good fit for your team and customers too. Before you pull the trigger on a rebrand, ask yourself, "Is the brand changing or am I?" If there's not a company-specific problem to solve, don't change what's working.
Ultimately a need for a rebrand comes down to a case-by-case basis. There's nothing wrong with wanting to put your best face forward! Looking for someone to hear you out on your brand's positioning? Let's chat.